About Us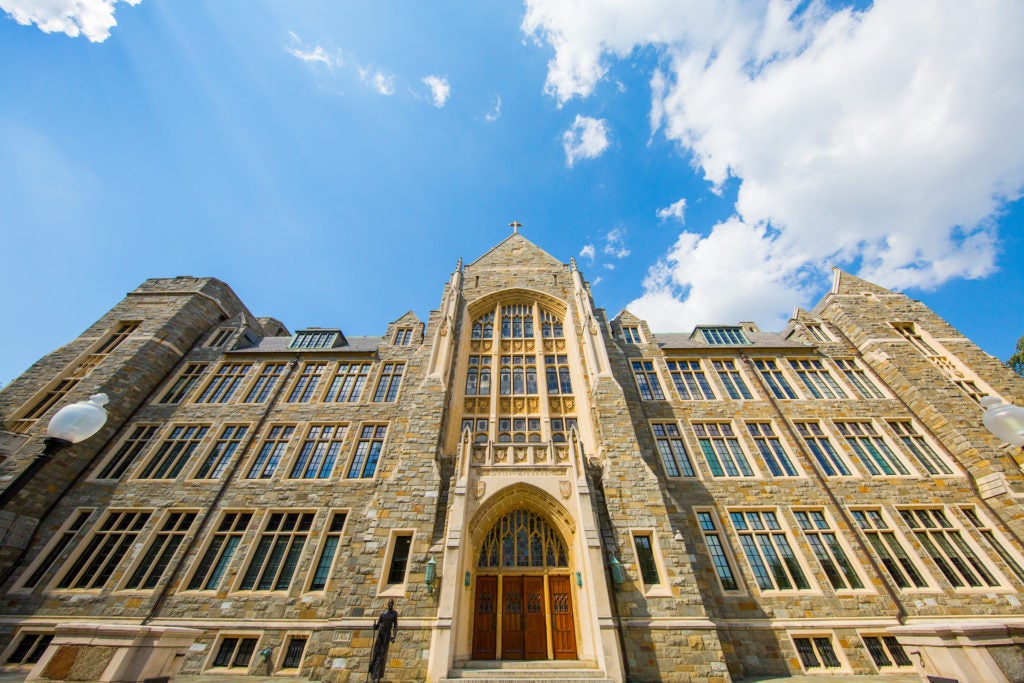 OUR Mission
Georgetown's Office of the University Registrar is dedicated to supporting the mission of Georgetown University and our Jesuit values by engaging the faculty, students and alumni that it serves. The office contributes to this mission by providing administrative and logistical support for Georgetown's curriculum, maintaining the integrity of its institutional and educational records, enforcing its policies, and facilitating a culture that preserves the values of Georgetown University and its community.
Mission in Action
The Office of the University Registrar is the steward of academic student records and ensures academic integrity by upholding institutional policies and compliance with federal laws, and serves as a resource for all members of the University community. We foster an environment that supports students, alumni, faculty, administrators, staff, and the community to facilitate and promote the educational mission of Georgetown University.
The Office of the University Registrar monitors compliance to University policies and procedures pertaining to the observance of the approved academic calendars, final exams and grading practices, registration guidelines, and recording of academic performance and the official Bulletin.
We maintain the privacy and security of the student record while actively seeking ways to both effectively communicate University policy and inform students of their rights and responsibilities.
The Office of the University Registrar is responsible for the schedule of classes, student registration, grade recording and reporting, and the scheduling and maintenance of the Provost's General Purpose Classroom pool.
The Office of the University Registrar is responsible for the development and implementation of consistent, equitable policies that indicate our awareness of and respect for the diversity and needs of our students, alumni, faculty, staff, and community. We are dedicated to the development and implementation of procedures that facilitate efficient services and processes that include technology with an emphasis on customer service.
The Office of the University Registrar is staffed with highly qualified personnel who constantly monitor office practices and procedures and recommend changes to ensure the most accurate, efficient, and prompt service. Through continuous assessment of its performance, the Office of the University Registrar remains at the forefront of quality customer service, successful deployment of technology, and effective leadership.
"Georgetown educates all to be reflective lifelong learners, to be responsible and active participants in civic life and to live generously in service to others." In that spirit, the University Registrar supports and promotes professional development for all its staff in order to facilitate a best practice model of customer service and to enhance integrity, collegiality, and professionalism in recognition of the shared responsibility for creating a positive environment.
---