Important Dates
Spring 2023
Classes Begin; Add/Drop Continues: 1/11/2023 (Classes follow a Mon. schedule)
Holiday: Martin Luther King Day: 1/16/2023
Last Day for Late Registration: 1/20/2023
Add/Drop Ends; Last Day to Drop Without the Grade of W: 1/20/2023
Holiday: President's Day: 2/20/2023
Classes Follow Monday Schedule: 2/21/2023
Spring Break Begins After Last Class: 3/3/2023
Classes Resume: 3/13/2023
Easter Break Begins After Last Class: 4/5/2023
Classes Resume: 4/11/2023
Full Session Classes: Last Day to Withdraw and Last Day for Pass/Fail: 4/18/2023
Classes End: 5/2/2023
Study Days: 5/3/2023-5/4/2023
Final Examinations: 5/5/2023-5/13/2023
Senior Convocation: 5/18/2023
Commencement Weekend: 5/19/2023-5/21/2023
MyAccess Upgrade
The Office of the University Registrar (OUR) is excited to launch the long awaited upgrade to MyAccess. MyAccess 9 employs a more modern, mobile friendly view complete with new and enhanced functionality for students, advisors, and faculty. For more information or training, please visit the MyAccess Upgrade webpage. To login to MyAccess click here.
OUR Mission
Georgetown's Office of the University Registrar is dedicated to supporting the mission of Georgetown University and our Jesuit values by engaging the faculty, students and alumni that it serves. The office contributes to this mission by providing administrative and logistical support for Georgetown's curriculum, maintaining the integrity of its institutional and educational records, enforcing its policies, and facilitating a culture that preserves the values of Georgetown University and its community.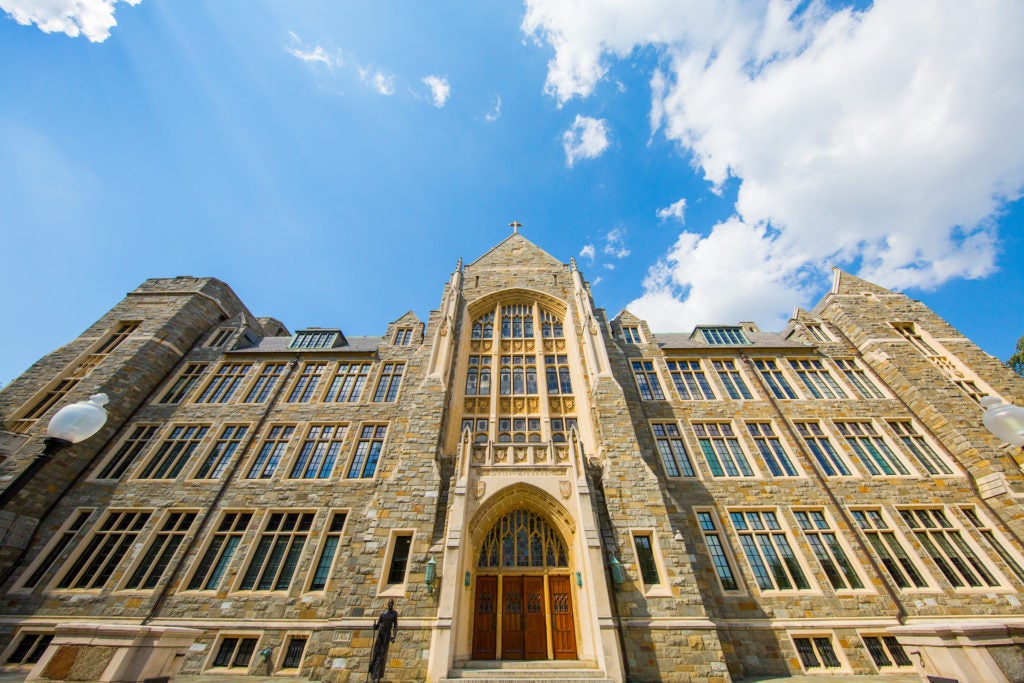 Guidance Related to COVID-19
Georgetown continues to monitor the COVID-19 situation and respond in support of the University community. For more information regarding the evolving situation please visit the Updates and University Guidance Resource Page.
OUR Happenings
---