Important Dates
Fall 2021
Fall Pass/Fail Workflow Opens: 8/16/2021
Classes Begin: 8/25/2021 *Classes follow a Mon. schedule.
Holiday: Labor Day: 9/6/2021
Holiday: Mid-Semester Holiday: 10/11/2021
Parent & Family Weekend: 10/15/2021- 10/17/2021
Holiday: Fall Recess: 11/25/2021- 11/28/2021
Classes Resume: 11/29/2021
Classes End: 12/6/2021
Study Days: 12/7/2021- 12/8/2021
Final Exams: 12/9/2021- 12/17/2021
Guidance Related to COVID-19
Georgetown continues to monitor the COVID-19 situation and respond in support of the University community. For more information regarding the evolving situation please visit the Updates and University Guidance Resource Page.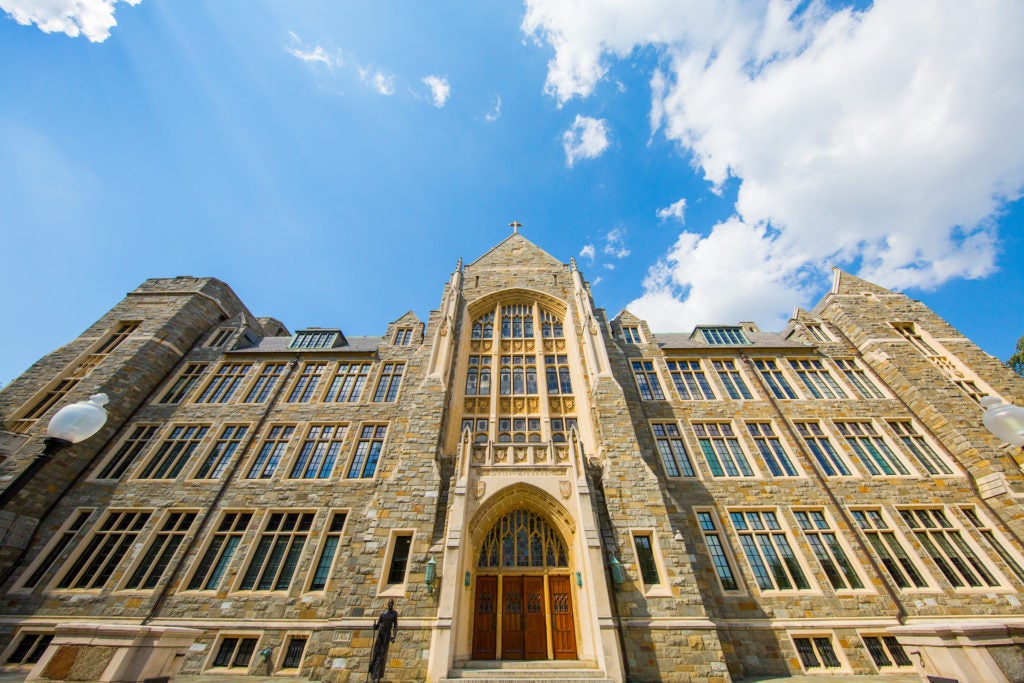 OUR Mission
Georgetown's Office of the University Registrar is dedicated to supporting the mission of Georgetown University and our Jesuit values by engaging the faculty, students and alumni that it serves. The office contributes to this mission by providing administrative and logistical support for Georgetown's curriculum, maintaining the integrity of its institutional and educational records, enforcing its policies, and facilitating a culture that preserves the values of Georgetown University and its community.
Hours
Monday – Friday
9:00 AM – 5:00 PM
Closed Holidays & Weekends
OUR Happenings
Georgetown University is moving from Banner 8 to Banner 9. Ellucian, our Student Information System (SIS) software provider, is moving Banner to the eXtensible Ecosystem technology Platform to improve the user interface, increase flexibility, and provide additional functionality.
The Office of the University Registrar is responsible for enabling students to register for courses in a timely and efficient way. All undergraduate students at Georgetown should register online through MyAccess and may use the following resources to aid their decision-making.
Please review the Final Exam Schedule and Final Exam Times for Spring 2021.
Specific final exam room assignments are subject to change, so please check back prior to the day of a given exam to confirm the date, time, and location. Contact the instructional department or school for more information regarding exams for classes not included in the final exam room assignment schedule.


---